Tetiana George is a Sydney-based artist. She was born and raised in Ukraine. Longing for more opportunities, she studied in Germany and worked in Europe, Asia and Australia. In 2008, she started the formal education in Espai Medusa school of art in Barcelona and went on with self-education ever since. While she was living in seven different countries, she is deriving inspiration from abstract cultural concepts like they ways people dress, love, work, their taboos and happiness.
 Her art is inspired by Salvador Dali (classic) as well as John Olsen (modern Australian) art.
Tetiana is experimenting with colours and textures in the free style of
abstraction. As a contemporary art lover she is always using new techniques do tools and tries new designs.
Beside her fulltime job in insurance and as mother of two young children, art is her passion and switch off from everyday life. Tetiana uses every free time slot, to bring her mind on canvas.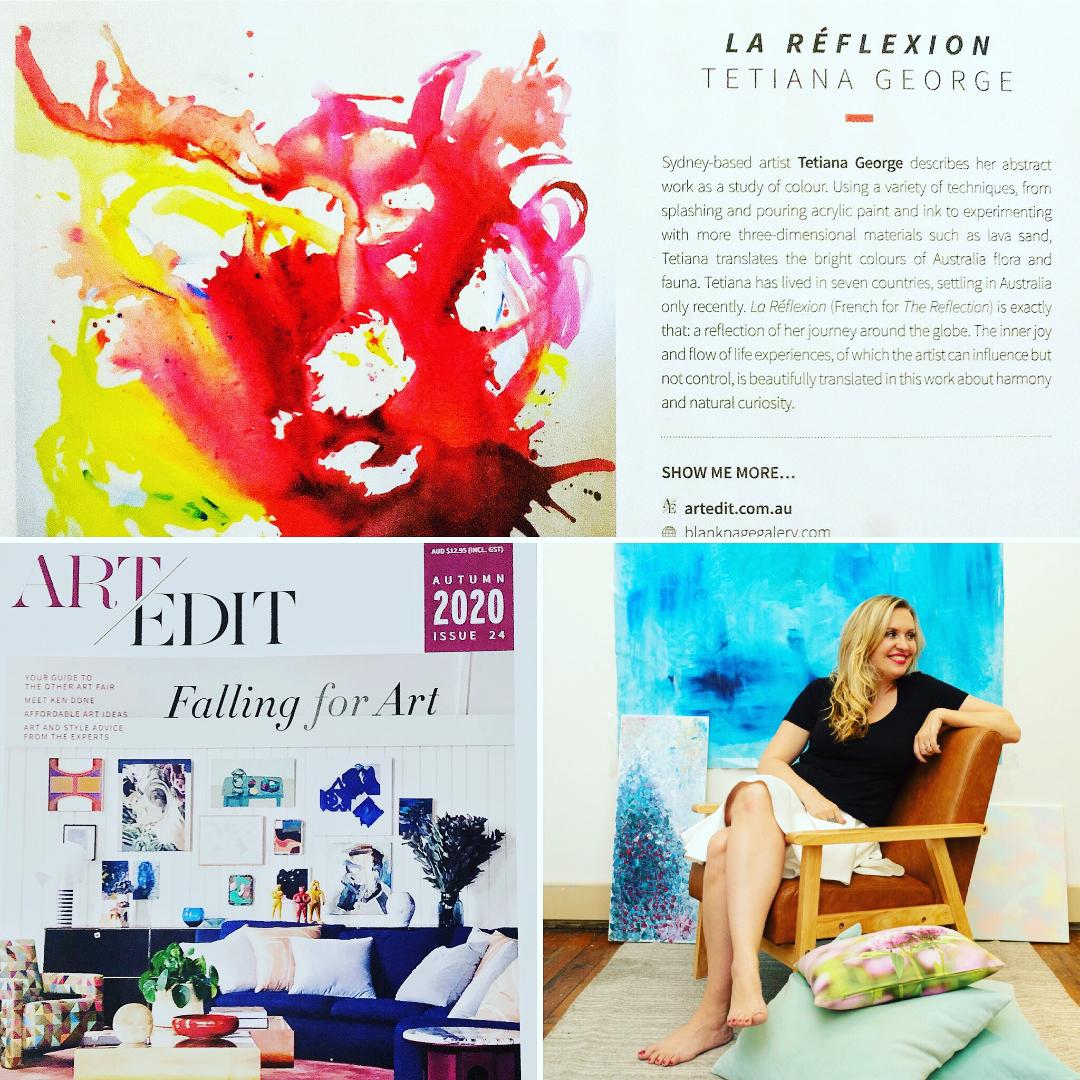 Exhibitions
Au bout de... - joint exhibition with Marie Stohldreier, ARO gallery, Sydney 2019 
ART PASSAGE - joint exhibition, Sydney 2020 (cancelled due to COVID 19)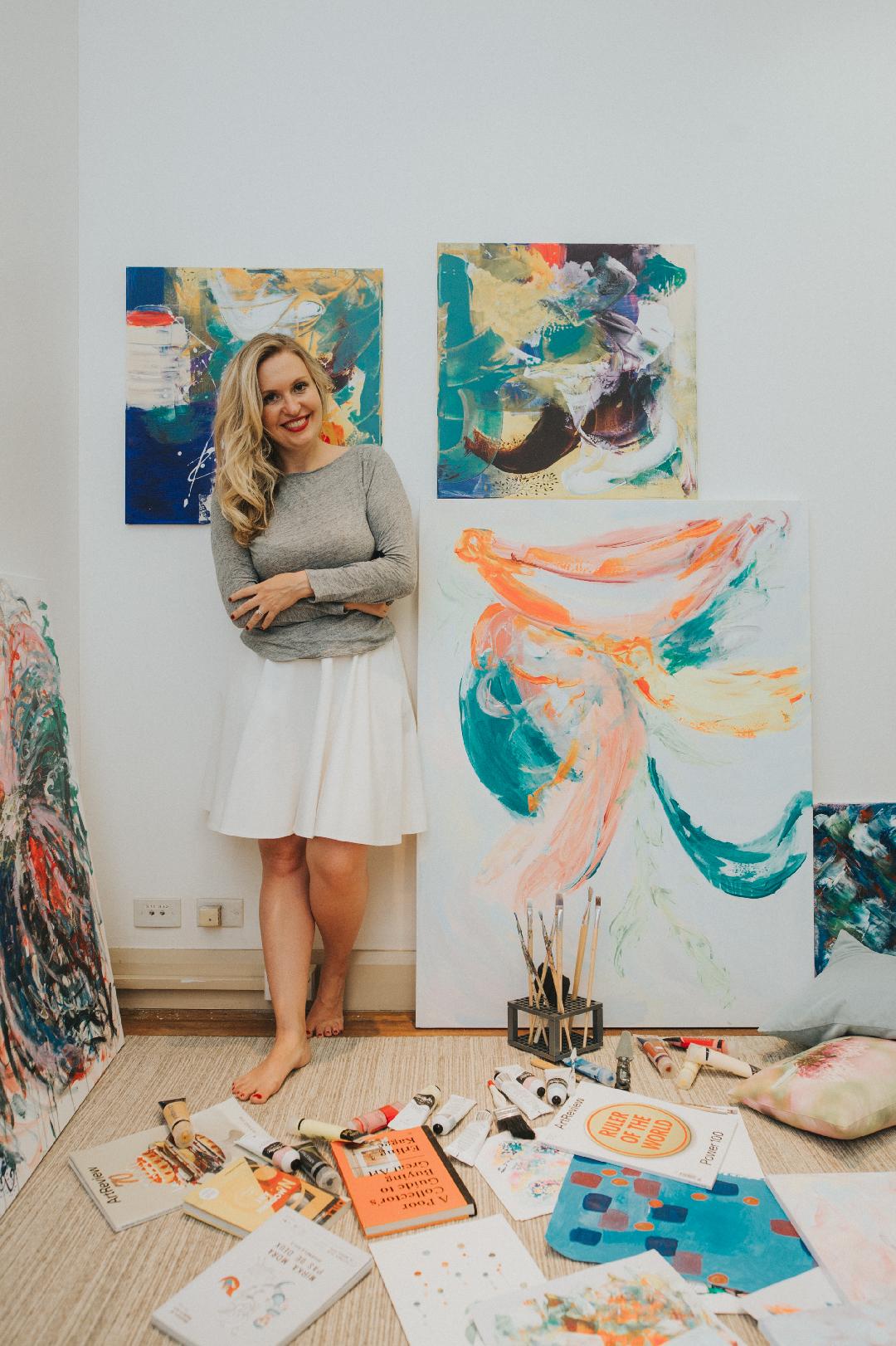 Prizes
Finalist in the Petite Pieces by Aspire gallery, Brisbane 2020
The Other Art Fair, Sydney 2020 (cancelled due to COVID 19)
Art Edit Autumn 2020 Issue 
The Great Refuse, TAP Gallery, Sydney 2020
Selected for Port Lincoln Art Prize 2021, Port Lincoln, Australia 
Swiss Art Expo 2021, Zurich, Switzerland